We created and delivered a generic process to create and consolidate sustainable business models for new, technology-based service ideas, for instance involving new 5G telecommunication capabilities. The process describes five overarching steps (see figure below) and is complemented by a number of resources and templates that contain further support and instructions.

1. Collect business-related ideas (e.g. on market gap and technology readiness) using an idea profile template
2. Select sustainable business design patterns to enhance the sustainability-orientation of your idea
3. Facilitate collaborative stakeholder workshop (using the MURAL board template of the Business Innovation Kit)
4. Document, analyse and synthesize results and implications drawing from related literature
5. Plan and enter validation and implementation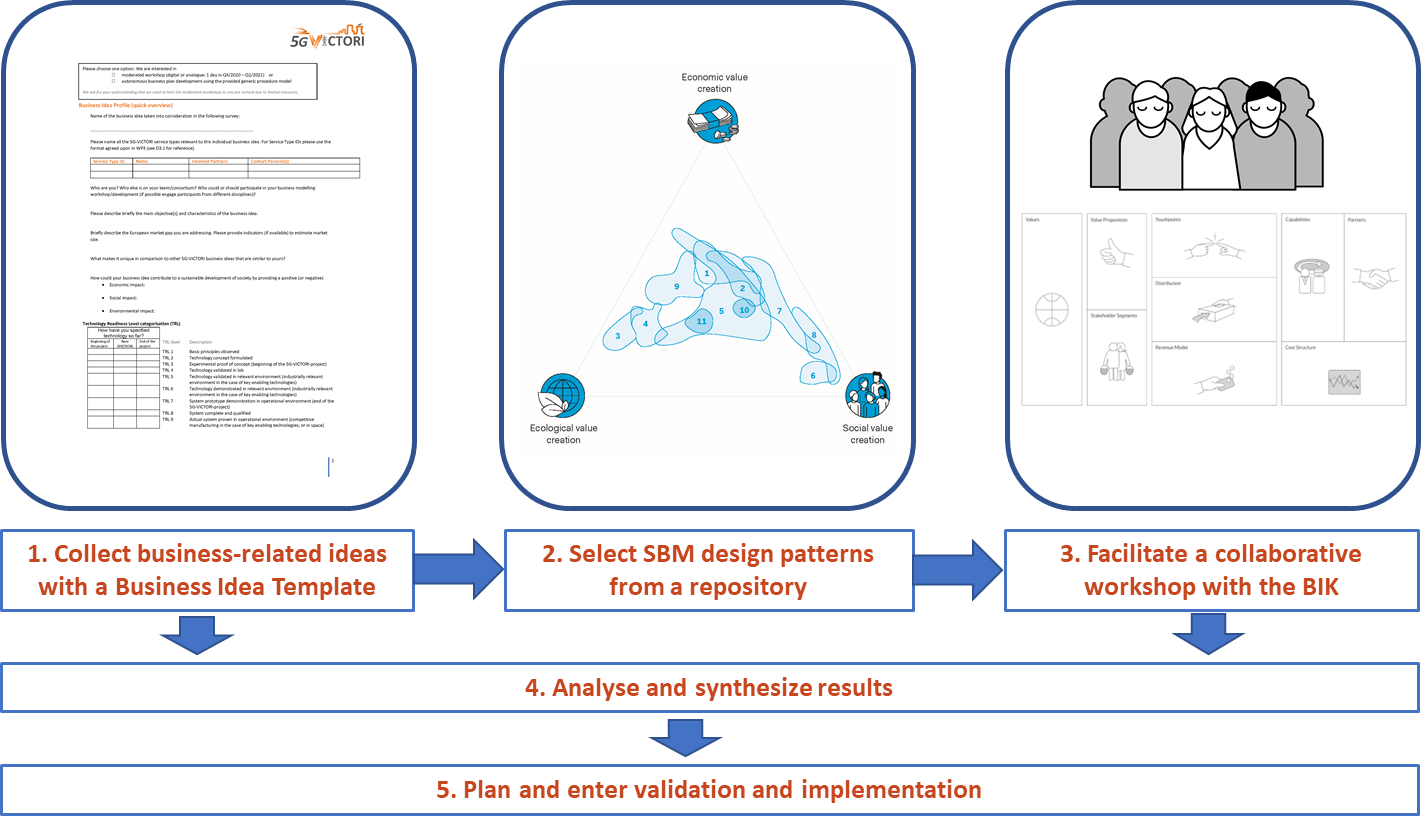 The process was developed and exemplified for three 5G telecommunication service ideas, namely Multimodal Mobility Services, vCDN (virtual content delivery network) services for railways, and On Demand Private Network for Industry 4.0 capabilities. See the 5GVictori website for (preliminary) results and further news of the project.